La iniciativa Nature Business Ambition es la iniciativa empresarial impulsada por Forética en España para impulsar la ambición, promover la acción y construir las alianzas necesarias para contribuir a la recuperación de la naturaleza, con el objetivo global de conseguir un planeta "Nature-Positive" en el 2030
Companies that make up Nature Business Ambition
Driving ambition
mediante la puesta en valor del compromiso de las empresas participantes y dando visibilidad a sus acciones para inspirar y motivar a otras organizaciones
Accelerate action
trasladando las oportunidades para las empresas, las principales tendencias en la materia, así como las herramientas para integrar la naturaleza en sus estrategias.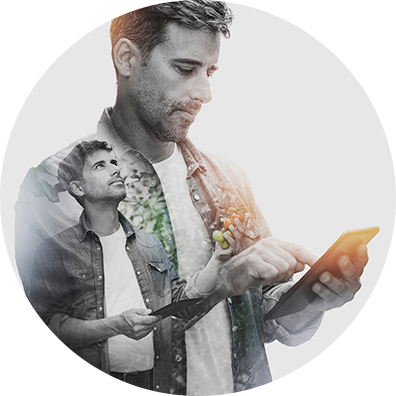 Strengthening alliances
con administraciones públicas y organizaciones de referencia para contribuir a la transición en España hacia un modelo "Nature-Positive".
Indicadores y objetivos en materia de naturaleza
El objetivo de esta II Edición será ayudar a las empresas de la iniciativa a medir sus impactos y dependencias sobre la naturaleza, para hacer un seguimiento de los mismos, así como acompañarlas en la fijación de objetivos de mejora, tratando de que estén basados en la ciencia, en línea con los principales marcos y herramientas disponibles.
Realizar un seguimiento del contexto, tendencias, herramientas clave y casos de éxito en materia de indicadores y objetivos.
Poner en común retos y oportunidades, tratando de buscar soluciones para las empresas. 
Identificar, clasificar y visibilizar las acciones que ya están haciendo las empresas de la iniciativa en relación con indicadores y objetivos relacionados con la naturaleza, para poder inspirar a otras organizaciones. 
The planned milestones are as follows:
Lanzamiento de dos publicaciones sobre temáticas concretas. 
Visibilidad del compromiso, objetivos y buenas prácticas de las empresas. 
Dos reuniones privadas del grupo de trabajo. 
Celebración del Nature Business Ambition Forum 2024. 
Participación en eventos de referencia. 
Acciones de colaboración público – privada. 
Después de muchos años de proyectos puntuales relacionados con la naturaleza, la iniciativa Nature Business Ambition de Forética comenzó oficialmente su actividad en 2022, con el objetivo de liderar la transición de las empresas hacia un modelo "Nature-Positive".  
En su primera edición (2022/2023), el grupo se centró en el business case de la gestión empresarial de la naturaleza, acompañando a las empresas a conocer el actual y cambiante contexto en materia de políticas públicas y marcos de acción. 
If you have any doubt or question related to this cluster, please write to us and we will answer you as soon as possible.